Step into the realm of superior vaping with the Hellvape Hell200 200W Starter Kit, a powerful combination that redefines your vaping journey. Paired with the exceptional TLC Tank, this kit promises a remarkable experience that resonates with both power and style.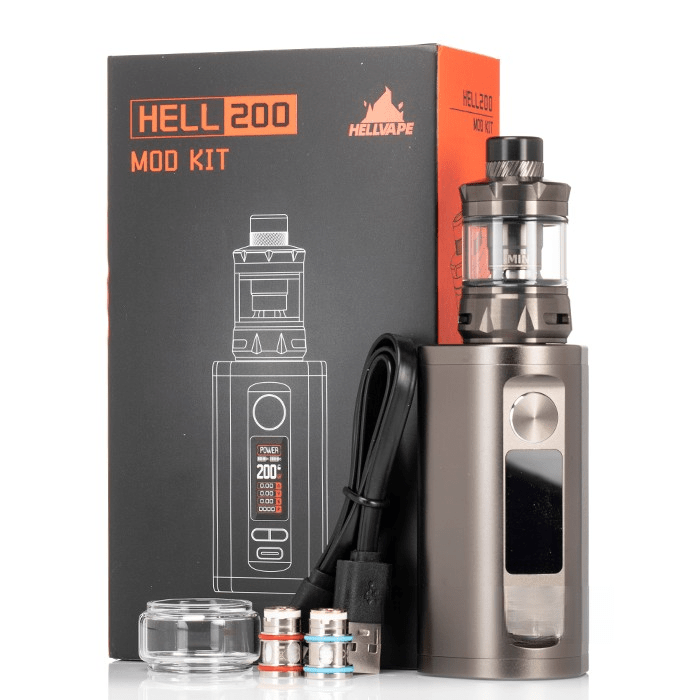 A Fusion of Strength and Elegance
The Hellvape Hell200 200W Starter Kit is expertly crafted from aerospace-grade aluminum, ensuring not only visual allure but also exceptional durability. This top-tier material boasts remarkable strength and impeccable corrosion resistance, guaranteeing a device that stands the test of time.
Elevated Craftsmanship
Experience vaping excellence in every detail with the Hellvape Hell200 200W Starter Kit. Exquisite workmanship is infused into every aspect of this kit, ensuring a device that not only performs flawlessly but also exudes sophistication. Each element is meticulously designed to deliver an exceptional vaping encounter.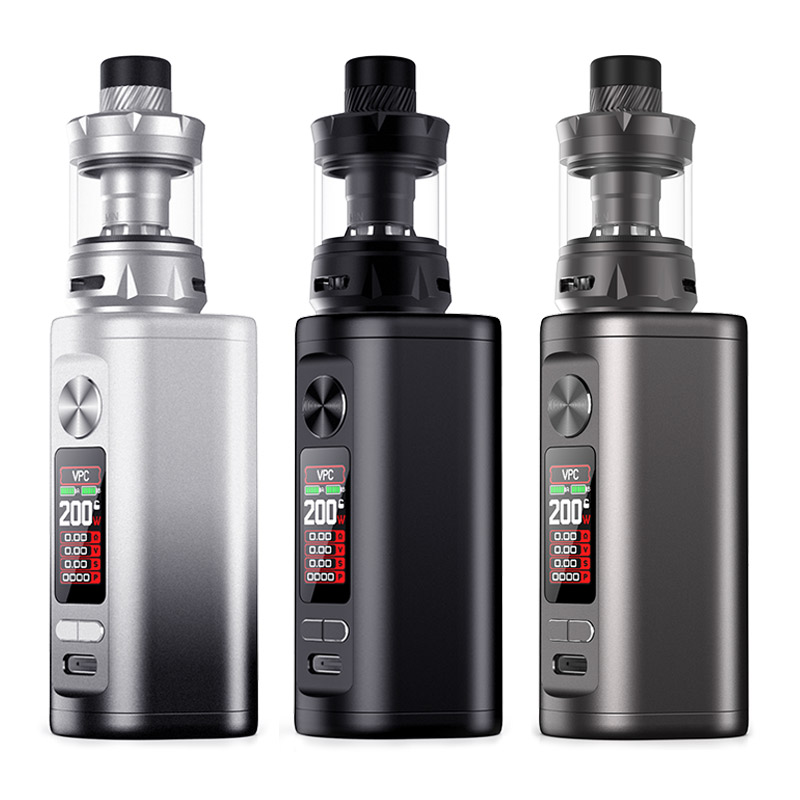 Unleash Unrivaled Performance
With a power range of 5W to 200W, the Hellvape Hell200 Starter Kit offers you the freedom to customize your vaping experience according to your preferences. The included TLC Tank complements the kit's power with its exceptional performance, creating a harmonious blend of power and flavor.
Specifications
Kit Net Weight: 152g
Coil: T7-01 0.15Ω KA1 Meshed (60-70W)
T7-02 0.2Ω KA1 Meshed (50-60W)
Battery: Dual 18650 (not included)
Power Range: 5-200W
Output Voltage: 0.5-12V
Charging Voltage: Type-C 5V/1.5A
Output Mode: VW/Bypass/VPC/TC
Screen: 0.96 Inch Color Screen
Color: Legend Black, Gunmetal, Silver Black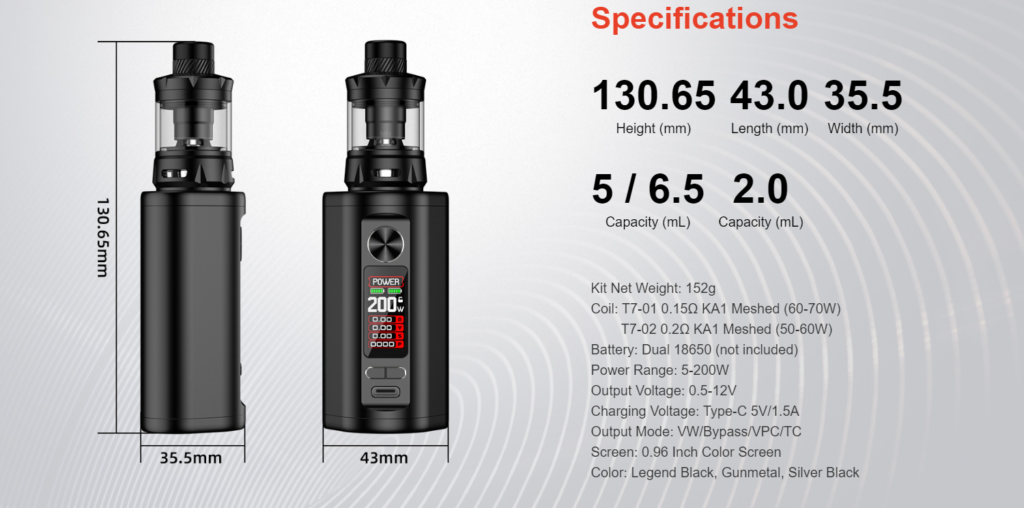 Where to buy best Starter Kits in Kansas City
Visit 660 Vape and Smoke Shop KC to explore the Hellvape Hell200 200W Starter Kit. Elevate your vaping journey with a device that not only delivers exceptional performance but also stands as a testament to quality and innovation.
Explore a wide selection of Starter Kits at 660 Vape and Smoke Shop KC
Dive into an expansive world of vaping possibilities at 660 Vape and Smoke Shop KC, where an array of starter kits awaits your discovery. Our collection encompasses a diverse range of options, catering to both newcomers and experienced vapers seeking new horizons.
Unveil the Ideal Starter Kit
Whether you're venturing into the vaping realm for the first time or looking to upgrade your experience, our selection of starter kits is designed to meet your unique preferences. From power-packed devices to sleek and portable options, we have a starter kit that perfectly aligns with your vaping journey.
A Plethora of Devices and Refills
Beyond starter kits, our shop boasts a wide selection of devices that cater to various vaping styles. Whether you're into sub-ohm clouds, rich flavors, or discreet pod systems, you'll find an array of choices to suit your taste. Additionally, we offer a variety of refills, allowing you to keep your vaping experience uninterrupted.
Elevate Your Vaping Experience
At 660 Vape and Smoke Shop KC, we're dedicated to curating a collection that encapsulates the essence of vaping innovation. Our knowledgeable staff is ready to assist you in finding the perfect starter kit, device, or refill that resonates with your preferences.
Step into a world of vaping excellence and exploration. Visit us today and discover the extraordinary range of starter kits, devices, refills, and more that await your journey.
Visit the Store now
660 Vape and Smoke Shop KC
📍 Address: 660 E Blue Ridge Blvd, Kansas City, MO 64145
📞 Phone: (816) 942-0151
💻 Website: 660vapeandsmokekc.com
#SmokeShopKC #VapeShopKC #SmokeShopInKansasCity #VapeShopInKansasCity