Looking for the ultimate dabbing experience? Look no further! We proudly present a wide range of premium dabbing accessories that cater to every level of enthusiast. At 660 Vape and Smoke Shop KC, we understand the significance of having the right tools for a satisfying dab session. Explore our extensive selection, meticulously curated to ensure you get nothing but the best.
🔶 Dab Rigs: Unleash the True Flavor 🔶

Discover a variety of high-quality dab rigs that combine style and functionality. Our collection features an array of sizes, designs, and percolation methods, ensuring you find the perfect rig to suit your preferences. Elevate your sessions with smooth hits and unparalleled flavor with our expertly crafted dab rigs.
Check out selection here
Premium Dabbing Accessories: E-Nails and Dab Pens
Precision at Its Best

Experience the precision of e-nails and dab pens that guarantee optimal temperatures for your concentrates. Say goodbye to the guesswork and embrace consistent, flavorful dabs. Whether you're a seasoned pro or just starting your dabbing journey, our collection has something for everyone.
Quartz Bangers and Carb Caps: Mastering the Art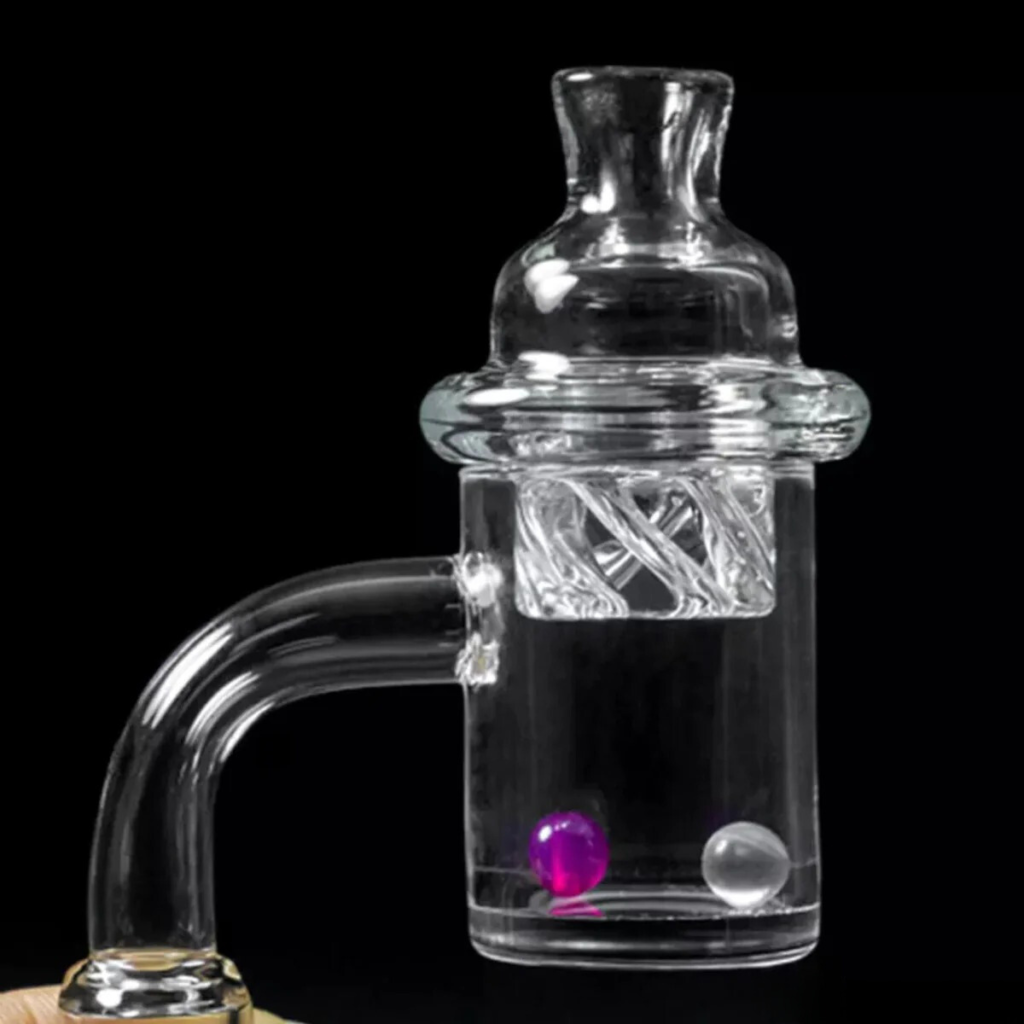 Enhance your dabbing technique with high-quality quartz bangers and carb caps. Achieve the perfect balance between heat retention and airflow control, unlocking the full potential of your concentrates. Our selection ensures you're equipped with the tools to savor every terpene-rich puff.
🔷 Dab Tools and Accessories: Fine-tuning Your Experience 🔷
Complete your dab setup with an assortment of tools and accessories designed to enhance your convenience and enjoyment. From dabbers and silicone mats to travel-friendly storage solutions, we've got everything you need to keep your dabbing sessions seamless.
Explore our extensive range of dabbing accessories at 660 Vape and Smoke Shop KC, your go-to destination for all things dabbing. Our knowledgeable staff is here to guide you through the options, ensuring you make informed choices that suit your style. Elevate your dabbing game today and experience the difference with our premium collection. Don't miss out – visit us at Link to GMB Listing and explore the world of dabbing like never before.
Visit the Premium Smoke Shop in Kansas City
Experience the world of vape tanks firsthand at 660 Vape and Smoke Shop KC. Swing by our store, conveniently located at 660 E Blue Ridge Blvd, Kansas City, MO 64145. Discover the perfect vape tank that suits your style and enhances your vaping journey.

Visit (Get Directions) Smoke Shop in Kansas City

Ready to explore our extensive range of vape tanks? Visit us at our smoke shop in Kansas City: 660 Blue Ridge KC Your vaping adventure awaits! #VapeTanks #KansasCityVaping #660VapeAndSmokeShopKC
🌬️💨 #SmokeShopKC #VapeShopKC #SmokeShopInKansasCity