Explore the realm of elevated vaping encounters with the introduction of the Uwell CALIBURN A3 Pod System. Engineered to redefine your vaping ventures, this device boasts a robust 520mAh rechargeable battery, offering dual activation methods, revolutionary Pro-FOCS flavor technology, and a potent 15W output. Fashioned from resilient aluminum alloy, the Caliburn A3 employs direct voltage output, dynamically adapting to the battery's charge level, granting up to 15W of power.
Immerse yourself in a seamless vapor inhalation experience via two integrated activation routes: effortlessly press the firing button or embrace the draw-activation for a naturalistic sensation. Elevating your vaping gratification, Uwell's acclaimed Pro-FOCS flavor technology has been ingeniously integrated into the device, amping up the richness of your chosen e-liquids.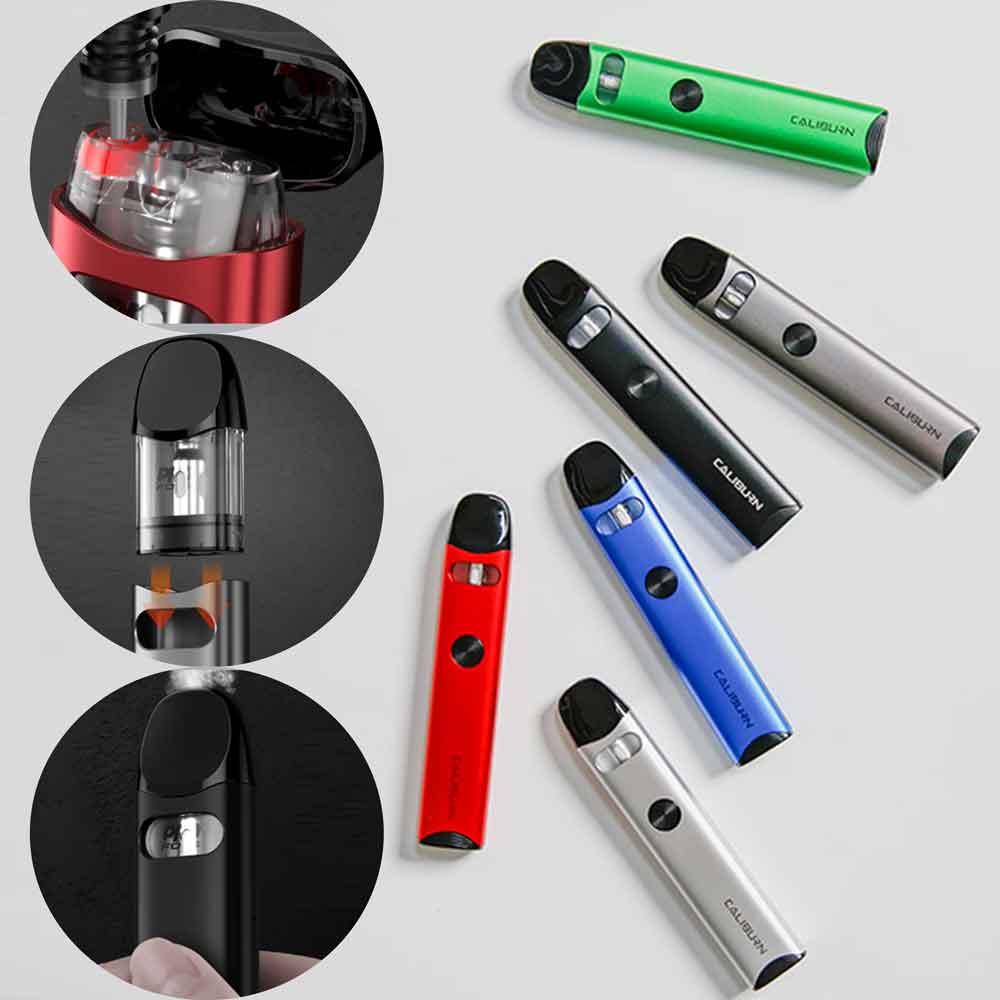 At 660 Vape and Smoke Shop KC, we stand as your premier destination for top-tier vaping and smoking essentials. Our extensive range encompasses cutting-edge offerings such as the Uwell CALIBURN A3 Pod System, meticulously curated to redefine your vaping journey. Our adept staff, comprehensive product lineup, and unwavering commitment to quality ensure that each visit to our emporium is a fulfilling one. Unveil an array of smoking accessories, premium e-liquids, and avant-garde devices that cater to enthusiasts and novices alike.
Embark on a transformative vaping odyssey at our 660 Vapes & smoke KC today!
Uwell CALIBURN A3 15W Pod System Features:
• Dimensions: 109.8mm x 21.3mm x 11.7mm
• Chassis Material: Aluminum-Alloy
• Wattage Range: Maximum 15W
• Battery Capacity: 520mAh
• Charging Port: USB Type-C
• Output: Direct Voltage Based
• Operation: Firing Button / Draw-Activation
• Fill System: Top-Fill – Removeable Mouthpiece
• Pod Material: PCTG
• Pod Capacity: 2mL
• Pod Connection: Magnetic
• Pro-FOCS Flavor Technology
• LED Battery Life Indicator
• Ignition-Lock Function
• Short-Circuit Protection
• Low-Voltage Protection
• Overtime Protection
• Open-Circuit Protection
Includes:
• 1 Uwell Caliburn A3 Pod System
• 2 1.0ohm Meshed CALIBURN A3 Pods
• 1 User Manual
Available Options:
Black, Blue, Green, Grey, Red, Silver