Check out PUFF BAR Disposable Device—an epitome of cutting-edge disposable vaping technology. This apparatus, distinguished by its sleek, lightweight, and easily transportable form, establishes a fresh benchmark for user-friendly convenience and satisfaction. Presently, it reigns as a prevailing presence in the flourishing vape industry.
With PUFF Bar, the need for maintenance, charging, or refilling becomes a thing of the past. When your device's juice or battery levels run low, simply acquire a replacement. Available in two distinct nicotine strengths—2% (20MG) and 5% (50MG)—it caters to a wide spectrum of user preferences.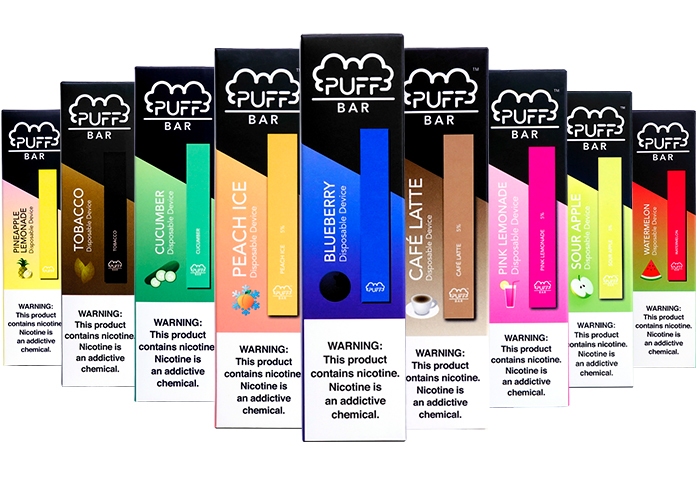 Delight in an extensive array of exquisite e-juice flavors, ranging from Banana ICE to Pineapple Lemonade, and more. Each PUFF Portable Device arrives pre-loaded with 1.3mL of premium E-juice, ensuring a satisfying experience throughout the day.
The 5% (50MG) nicotine strength provides an authentic cigarette-style throat hit. Offering up to 300+ puffs per disposable, it rivals approximately one pack of traditional cigarettes (20 cigarettes). Moreover, the 280mAh internal battery arrives pre-charged, allowing for immediate enjoyment straight out of the box. PUFF BAR stands as the pinnacle of hassle-free vaping, combining style, functionality, and satisfaction seamlessly.
Visit Premium Vape and Smoke Shop in Kansas City
Ready to explore our extensive range of Pods? Visit us at our smoke shop in Kansas City: 660 Blue Ridge KC Your vaping adventure awaits! #VapeTanks #KansasCityVaping #660VapeAndSmokeShopKC