The finest, most potent full spectrum Kratom extract available at 660vapeand Smoke Shop KC is Supernatural Platinum. Supernatural Platinum Kratom is a high-quality 50x extract derived from the finest wild-harvested Maeng Da leaves. Platinum is the only option for serious Kratom extract enthusiasts.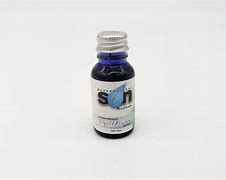 Supernatural Platinum Kratom AND Kratom Health Benefits
Supernatural Platinum Kratom Premium 50x Red Vein Maeng Da Kratom Extract.
Extract Powder – 2 or 4 Vegetable Capsules.
Full spectrum extract (greater active alkaloid profile).
Much more potent at smaller dose than raw leaf/powder.
For the serious Kratom connoisseur.
One of the most potent, high quality extracts available.
Type/Strain:
Red Vein Maeng Da
Form: Extract Powder
Extract Type: 50x Full Spectrum Extract
Ingredients: Kratom Extract (Mitragyna Speciosa) (Leaf); Vegetable Cellulose (HPMC) Capsule
Kratom Has many health benefits
Supernatural Platinum Kratom is
Pain Reliever
Kratom leaves are high in analgesic compounds (Pain Reliever properties). It has the ability to quickly relieve pain throughout the body by influencing the hormonal system. The amount of serotonin and dopamine released into the body increases when Kratom Extracts are consumed. This reduces the pain even more. The alkaloids eventually dull the pain receptors throughout the body. The morphine or opium-like properties of kratom leaves or Kratom Extracts are widely regarded as its primary application.
Immune System Booster
Independent studies on the various alkaloids found in kratom have shown that the combined effects can have a significant impact on the immune system's strength and resilience. Kratom leaf extracts, which were traditionally used as herbs or Kratom capsules, have antimicrobial and free radical scavenging properties, as well as being a natural source of antioxidants.
Energy Booster
The metabolic effects of kratom are one of the other reasons that Kratom supplements such as Supernatural Platinum Kratom are so popular, particularly among labourers in various countries. It can boost energy levels by optimising certain metabolic processes and influencing hormone levels. This is due to increased circulation and a general increase in oxygenated blood to areas of the body that require it, which combines with increased metabolic activities to provide a burst of energy. Kratom leaves or Kratom Capsules, Kratom Powder, or Liquid Kratom/supplement are frequently an alternative, natural solution for those suffering from Chronic Fatigue Syndrome.
Reduced Anxiety
Kratom extracts and capsules are widely used as an anti-anxiety supplement (reduce anxiety) or anxiolytic substances for people suffering from chronic stress, depression, anxiety, and mood swings. People can finally get relief from these exhausting symptoms of chemical imbalance by regulating the hormones in their bodies, rather than relying on pharmaceuticals and all of the implicit side effects that come with them.
Get Direction > 660 Blue Ridge Vape and Smoke