When it comes to great product, Remarkable Herbs – Green Vein Vietnam Kratom Powder stands tall. Brought to you by kratom giant OPMS, Remarkable Herbs offers premier kratom powders, capsules, tinctures and gummies. Remarkable Herbs follows the highest safety and quality standards, ensuring satisfaction with each purchase.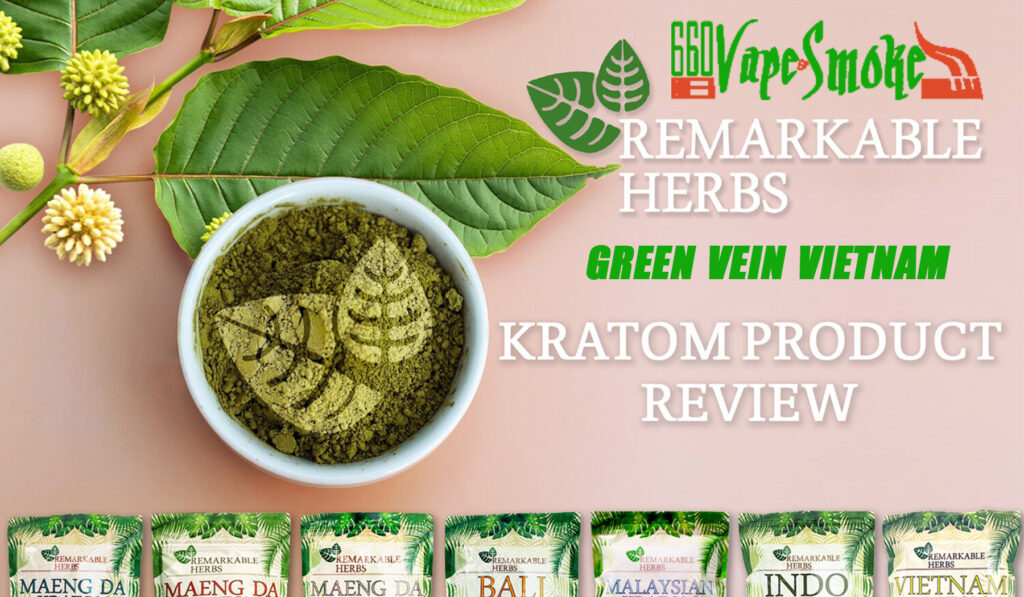 You can have peace of mind knowing that Remarkable Herbs offers an effective, all-natural product, curated by expert ethnobotanists. They have studied indigenous plant use as well as best-in-class production methods. Remarkable Herbs uses the most fresh herbs, seeds, bark, roots and extracts in their products.
THE BEST KRATOM
Each batch of kratom undergoes rigorous blending and sterilization. Testing ensures there are no heavy metals, feces or salmonella, leaving only the purest kratom. Product is created from finely ground, smooth, easy-to-use powder.
Each product has a broad spectrum ensuring high alkaloid content, giving Remarkable Herbs kratom its high potency. The correct alkaloid levels are printed on all labels, ensuring consistency one batch to another.
BENEFICIAL EFFECTS
Remarkable Herbs Vietnam Kratom Powder — Green Vein is a potent strain that can deliver several beneficial effects.
Get Direction > 660 Blue Ridge Vape and Smoke